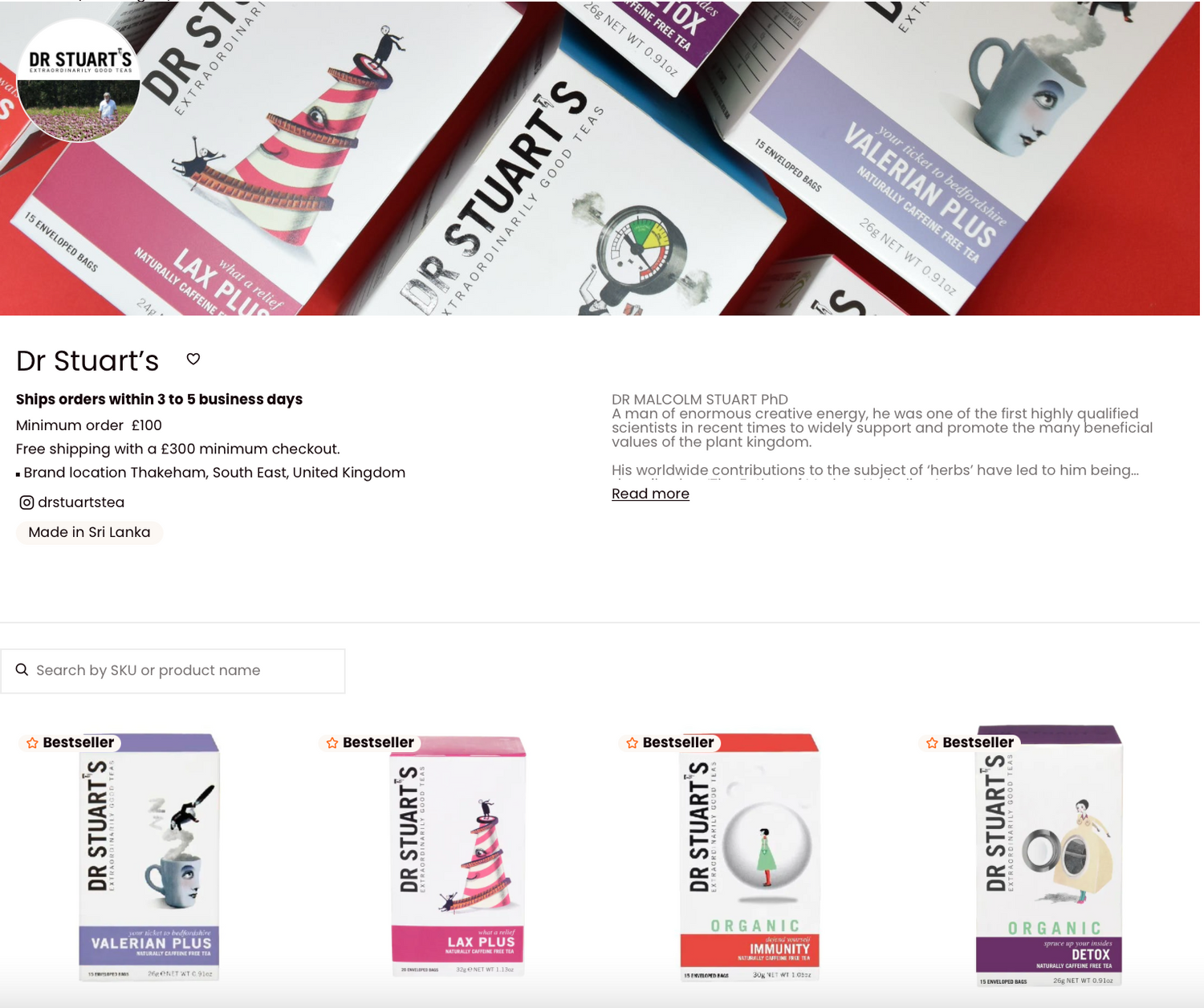 Working Together
Do you love our Extraordinarily Good Teas and want to sell them? It's possible! Find all our BtoB offers on the platform of our partner Ankorstore.
VISIT OUR ANKORSTORE PAGE
TEA FIT FOR A QUEEN!
WE ARE VERY PROUD AND EXCITED TO BE AWARDED OUR SECOND QUEENS AWARD FOR ENTERPRISE: INTERNATIONAL TRADE 2019. THANK YOU TO EVERYONE FOR THEIR SUPPORT!
SAY HELLO TO DR STUART'S TEAS:
"As a leading ethnobotanist I have been fortunate to have travelled the world and spent more than 30 years studying and using incredible plants that are really useful to people.
That's why I'm personally involved in selecting and blending 'pick of the crop' for all our extraordinarily good teas – sip and enjoy."

Only the best go into Dr Stuart's extraordinarily good teas
VIEW OUR INSTAGRAM